Main opposition Maldivian Democratic Party (MDP)'s Legal Director Hisaan Hussain has stated that the opposition will seek out the money stolen from citizens no matter how 'deep' President Abdulla Yameen has buried it.
Speaking at the gathering held in Sri Lanka, Hisaan said that the opposition will do what ever is necessary to return the money to its rightful owner, the citizens.
"The money is for citizen's medical treatments as well as the pension funds of workers. It belongs to the Maldivian citizens" said Hisaan.
The Legal Director further revealed that the opposition will do everything and anything they have to do to make sure the money is returned to the citizens, and that no matter in which corner of the world President Yameen has them hidden, they will discover it.
Posing questions on the validity of the approaching Presidential Election slated for the 23rd of September, Hisaan stressed that the regulations on conducting the election does not mention the use of tablets. She added that there must be a set procedure on the way things must be done after the votes are counted.
"The first thing is for the official to vocally announce the results in the election center. Tablets are not mentioned within this procedure. The next thing is to write the results down on paper with pen, and to put up the results in the center after having finished counting the votes. Tablets are not mentioned so far in this procedure either. After these procedures are completed, we do not care whether they bring in tablets, I-pads or laptop computers to process the results and send them to the Elections Commission" said Hisaan.
The Legal Director further asserted that the opposition will not allow a way to be paved for vote rigging, going on to say that the opposition will win this election with the support of the citizens.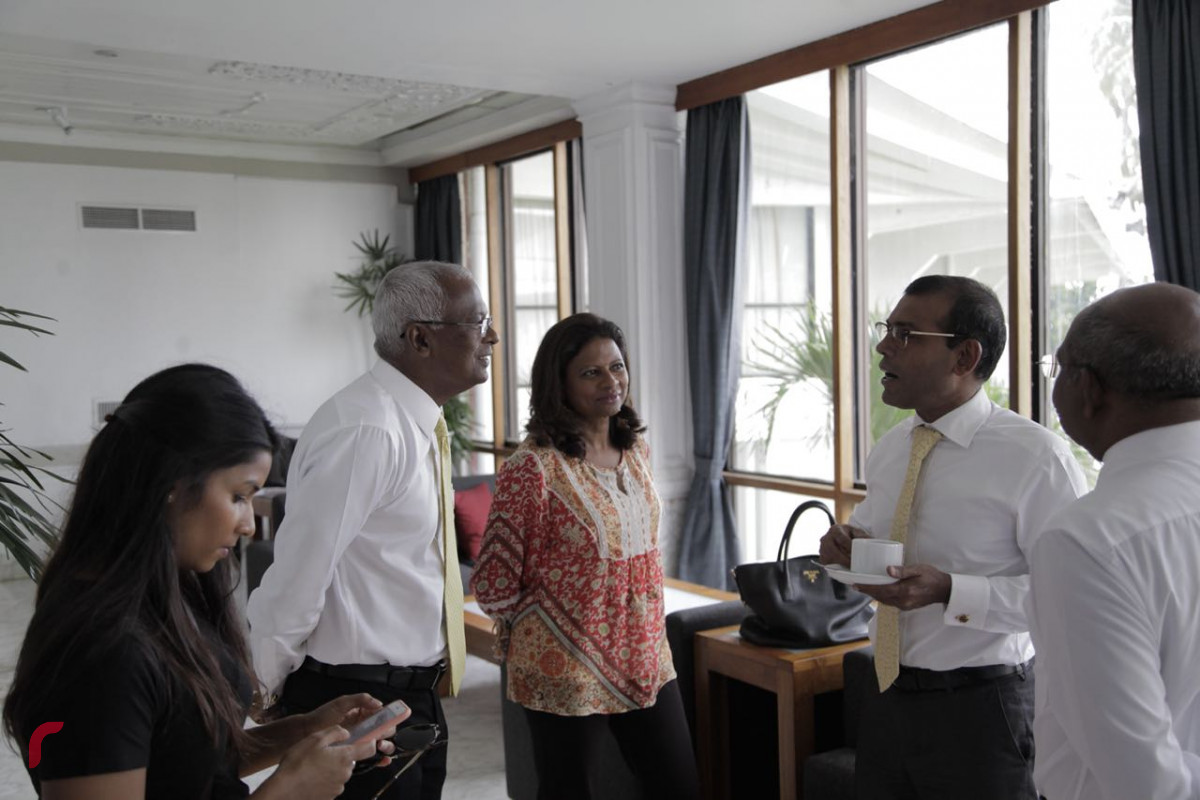 Candidate Solih is currently in Sri Lanka to meet with Maldivian living in the country with Nasheed. Solih is being accompanied by MDP Chairperson Hassan Latheef, MDP's Vice President Mohamed Shifaz, Jumhooree Party's Deputy Leader Dr. Hussain Rasheed, Adhaalath Party's Deputy Leader Ali Zahir and Aminath Nadhira.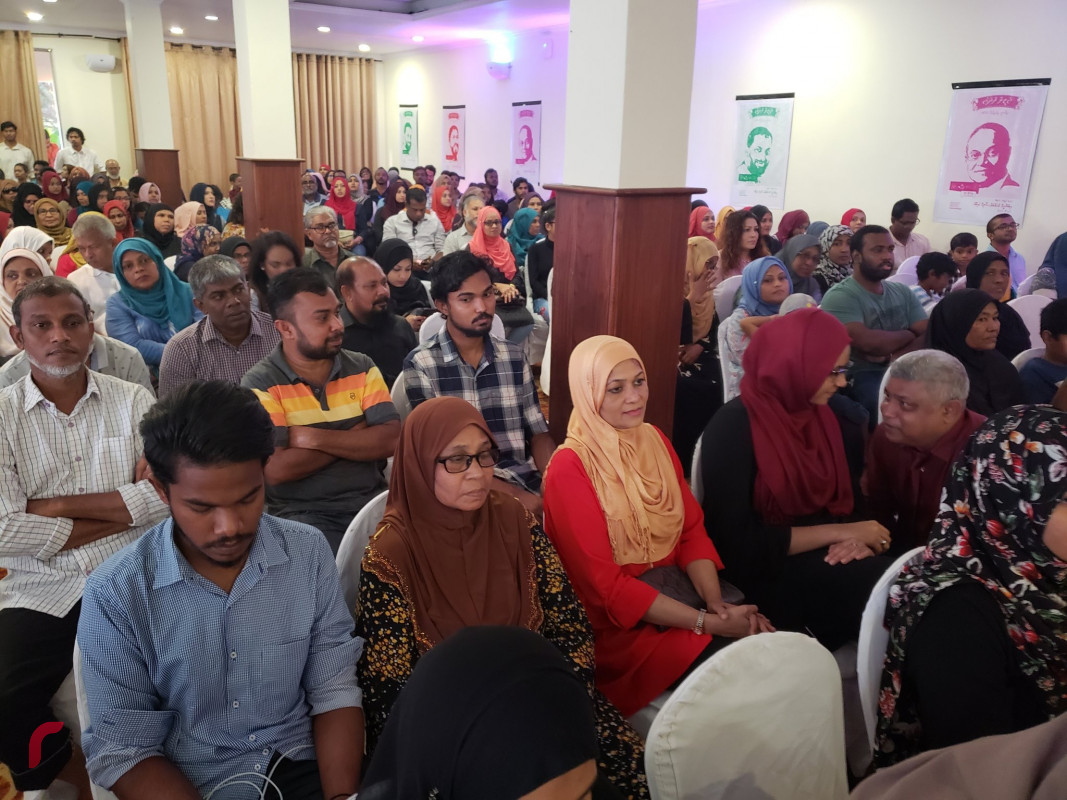 The event to meet and greet with Maldivian residents in Sri Lanka began on Monday afternoon at a public campaign event at Berjaya Hotel in Colombo.