Officers of the Maldives Police Service have taken down the Jumhooree Party's flag hoisted on a metal pole atop Asdhoo Building.
RaajjeMV understands that police officers had taken down the flag perched on a metal pole atop the 12-storey building at sundown on Tuesday.
The police succeeded in taking down the flag after an hour of struggle, having climbed on top of the building and tied a rope around the pole to bring the pole down.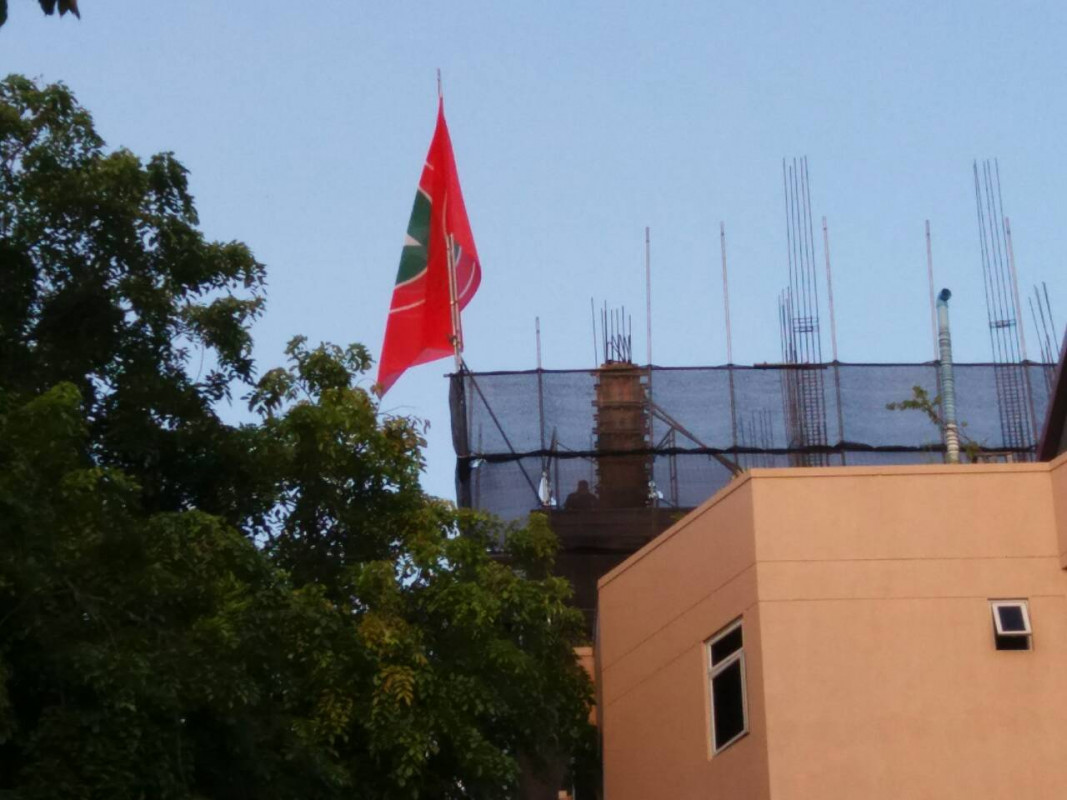 While Asdhoo building is home to Ismail Zariyand, the landlord revealed that police had not even given a document stating that they were taking the flag down, when they had confiscated it.
Speaking to the press, Jumhooree Party's chief spokesperson Ali Solih stated that the flag was hoisted on top of Asdhoo building by a JP supporter about two days back, adding that it is believed that officers had confiscated it ahead of the fast-approaching Presidential Election in order to obstruct the opposition campaign activities.
The spokesperson condemned police actions in the strongest terms.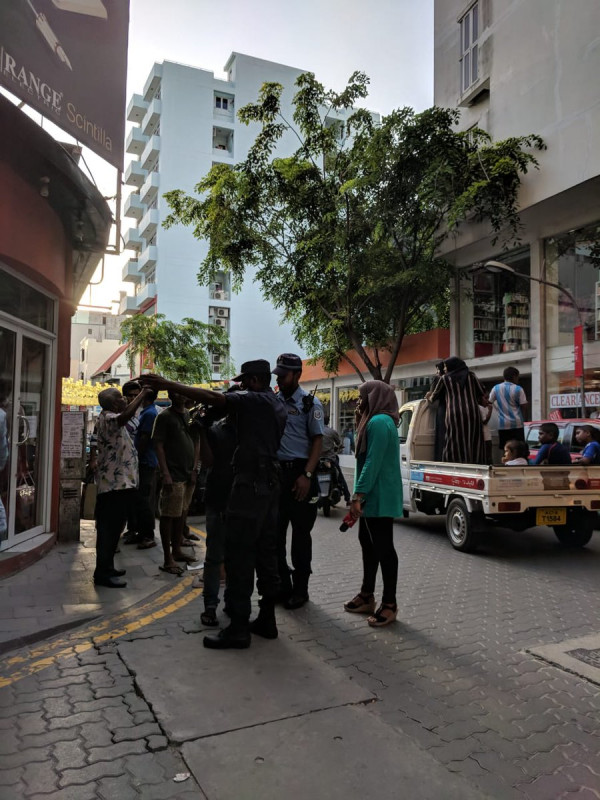 Officers had even threatened to arrest crew members from RaajjeTV who had arrived to cover the scene, if they did not step back from the area. While officers had not revealed a specific reason as to why the crew members were being pushed back from the area, officers had arrested RaajjeTV's cameraman Hussain Fazeen.
His arrest is questionable as he was a fair distance from Asdhoo building at the time of his arrest. Police had taken him inside a police vehicle and driven him to Sosan Magu, where he was asked to return back to the area on foot. However, when the cameraman had inquired the officers on why he had been arrested, the officers had responded that they did not know why. Officers had then taken him to the galolhu police station and released him shortly after.