Speaker Mohamed Nasheed has said that most people want an ordinary and decent life with a stable job and a decent wage.
The former president said this in his speech at the inauguration ceremony of the 4th South Asian Speakers' Summit at the Maldives parliament on Sunday.
He said that most people want ordinary things such as education for their children at a reasonable school, and uninterrupted electricity, water, and sewerage, adding that they also want fairness and justice and want to be governed well by people they rule.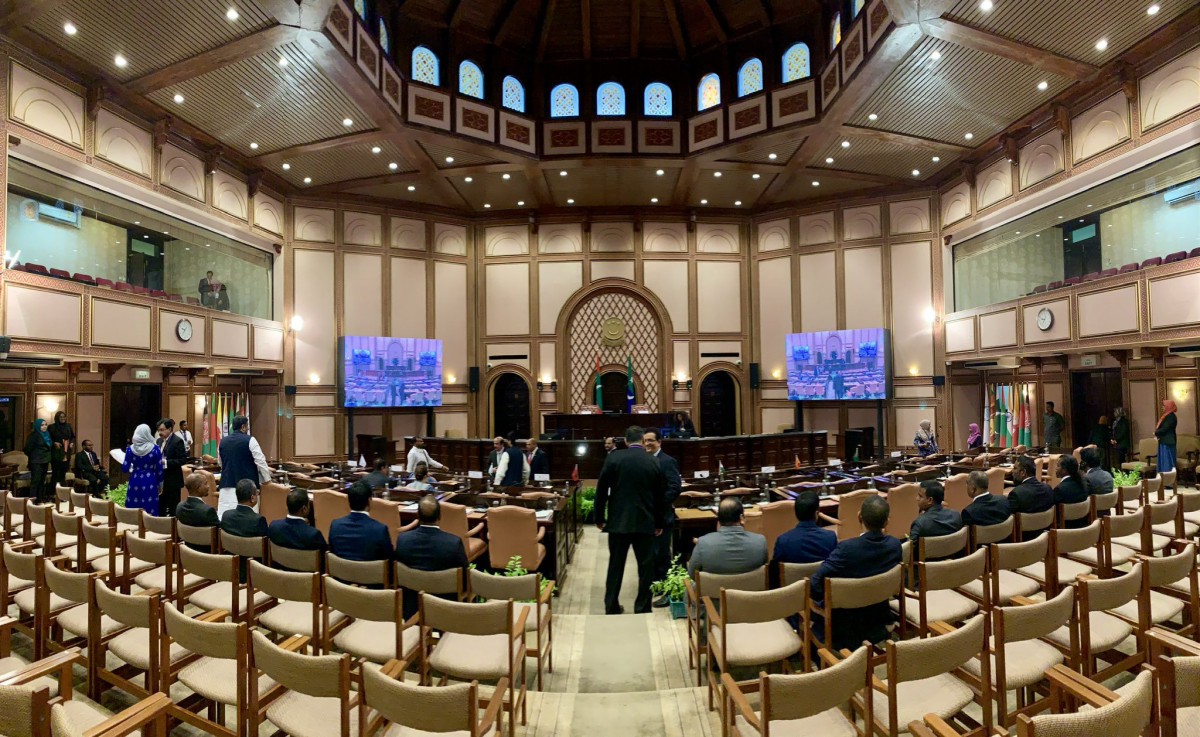 "Sustainable development goals aim to achieve the betterment of human condition. The rationale of inter-parliamentary union member-states' speakers to meet in summit to achieve these goals indicate one very fundamental truth, that inter-parliamentary union is a unique organization made up of national parliaments from around the world. They protect and build global democracy through political dialogue and concrete action."

~ Speaker of Majilis Mohamed Nasheed
He said that it is the core belief of the inter-parliamentary union that our situation can only be improved through good governance, which is the acceptance that it is democratic governance that can deliver sustainable development goals.
He also said that politicians and parties are elected because of their pledges and the trust they gained from the people, and that governments are formed on the strength of their manifesto, adding that a parliament's legislative agenda and a government's action plan facilitate the delivery of that manifesto.