Parliament has voted to dismiss GDh Thinadhoo Magistrate Rasheed.
The motion was passed on Wednesday with 70 votes in favor.
Judicial Service Commission (JSC) requested parliament to dismiss Magistrate Rasheed after investigating a disciplinary issue.
JSC is tasked with investigating complaints against judges and has the authority to request the parliament to dismiss them if deemed necessary, however, this is the first time that JSC has done so.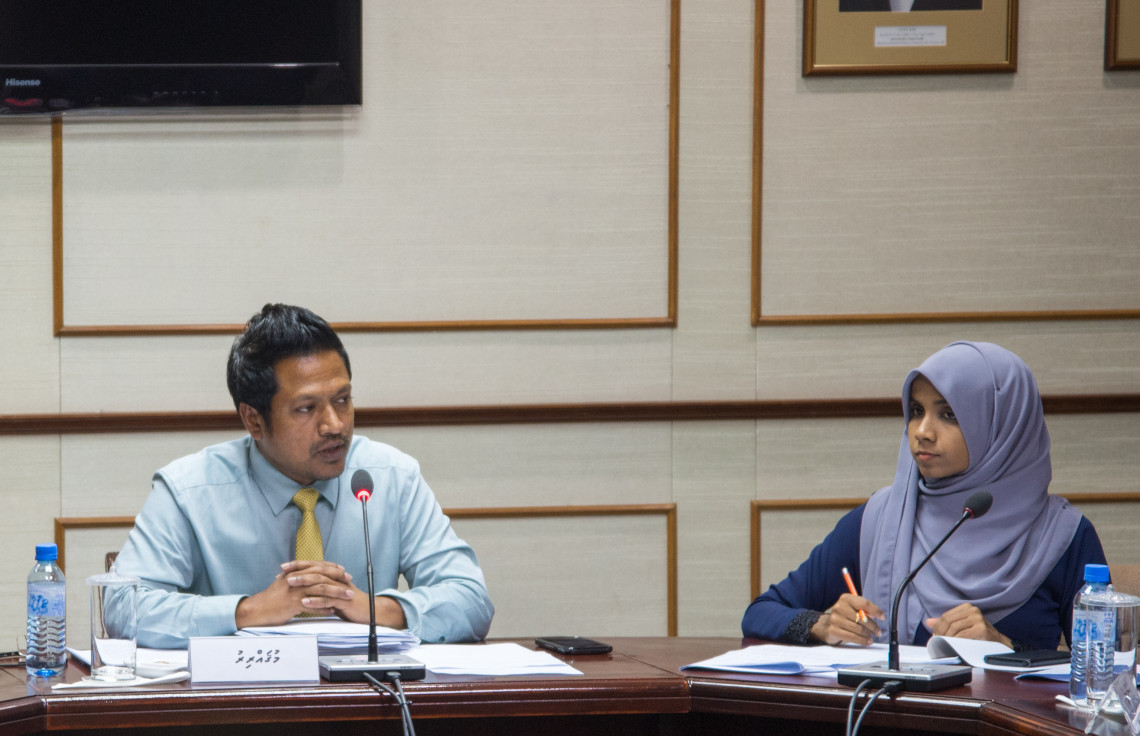 Earlier on Wednesday, Parliament's judiciary committee approved JSC's decision to dismiss Magistrate Rasheed.
North Hithadhoo MP Mohamed Aslam proposed a motion to evaluate JSC's decision on Tuesday, which was backed by Vilufushi MP Hassan Afeef.
The judiciary committee's report on the matter was heard at Wednesday's sitting by committee chair, North Maafannu MP Imthiyaz Fahmy.
MP Fahmy said that the committee has confirmed that JSC conducted its investigation according to procedure.
Judiciary committee member MP Hisaan Hussain was absent from the committee meeting, since she is also a JSC member and the committee has decided that members of both should not be involved in committee meetings relating to JSC matters.