With more than two thirds of the new parliament being members of Maldivian Democratic Party (MDP), and party leader former President Mohamed Nasheed being appointed as speaker, the main ruling party is now free to achieve its goals towards progressive reform uncontested.
In the last parliament term, MDP had struggled to pass motions, including to empower presidential commissions tasked with investigating major cases of death and corruption. But after April's election, the party has now received supermajority, giving it complete power to pass any bill or motion the government wanted, regardless of the wishes of the other parties.
Ibrahim Mohamed Solih, the former MDP parliamentary group leader, was elected President last November after other political leaders such as Jumhooree Party (JP)'s Qasim Ibrahim, former President Maumoon Abdul Gayoom, and Adhaalath Party's Imran Abdulla formed a coalition against then President Abdulla Yameen, who had cracked down on dissent and arrested numerous politicians during his administration.
While reports cropped up predicting the coalition's collapse prior to the election, the politicians campaigned and rallied behind Solih, resulting in his overwhelming victory against Yameen.
However, for April's parliamentary election, MDP announced that it would be contesting all 87 seats, and soon afterwards, JP leader Qasim declared that this was against the coalition's agreement to divide the parliamentary seats between the parties.
After MDP denied there being any such agreement, Qasim began allying himself with the opposition coalition, which consists of former President Yameen's Progressive Party of Maldives (PPM) and People's National Congress (PNC).
This move did not pan out, as the results were that JP secured five seats and the opposition coalition secured eight. Qasim suffered further insult on Tuesday night, after he received only 17 votes after an opposition MP nominated him for speaker. Nasheed won with 67 votes.
Even after Qasim came out against MDP, other coalition leaders called for unity, and Adhaalth's Imran and Gayoom have remained by the main ruling party's side.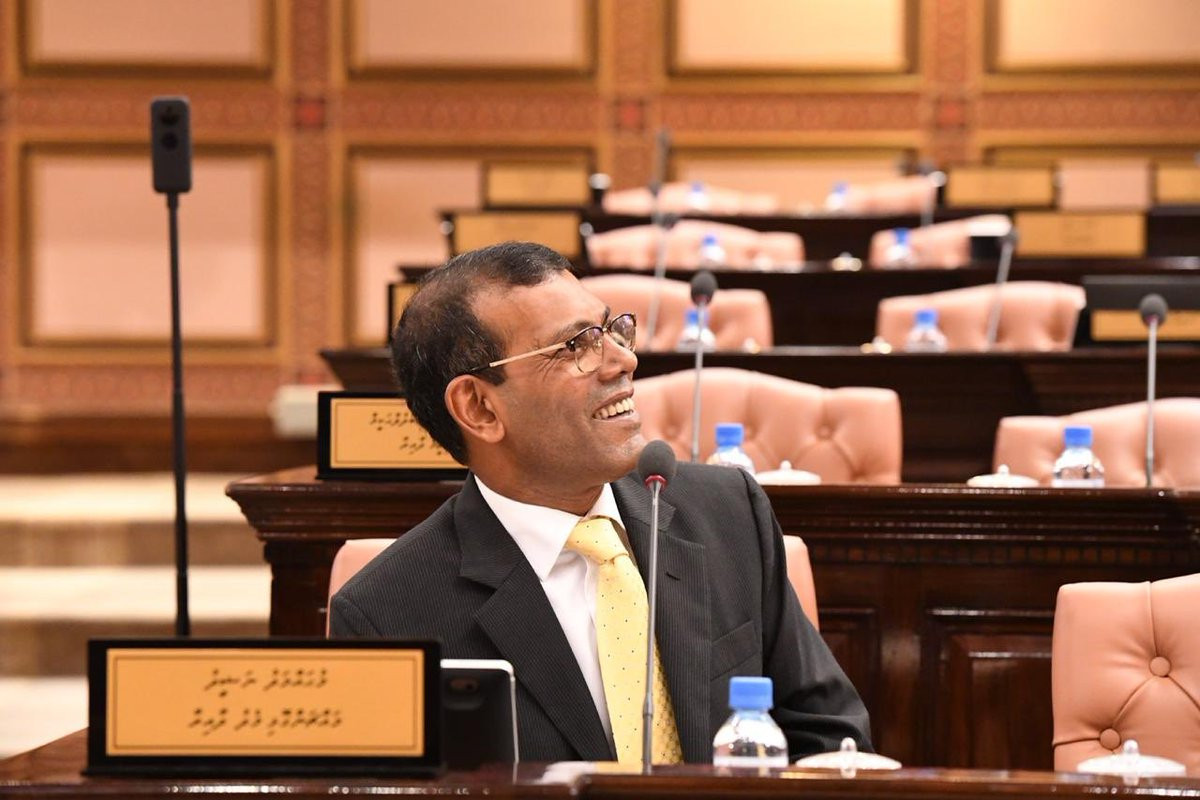 MDP now stands virtually unchallenged with complete control of the legislative and executive branches of government. Party supporters would call it well deserved, as MDP has consistently shown a united front in times of strife.
In the latest case, MDP saw infighting after five members expressed interest in becoming speaker. Most of the discord was between MPs Mohamed Aslam and Hassan Afeef, since Nasheed favored one while President Solih supported the other.
On the night before the new parliament's inaugural sitting, MDP's PG met to nominate their speaker. At the meeting, both Aslam and Afeef nominated Nasheed to dispel the current conflict in the interest of unity. The rest of the members unanimously agreed to nominate Nasheed.
Since becoming the first political party in Maldives in 2003, MDP and its senior members have learned valuable lessons in its fight for democracy, first against Maumoon Abdul Gayoom, who ruled the country for 30 years, and then against Abdulla Yameen.
Always in the front-lines was Nasheed, who paid for it by repeatedly being thrown in jail and tortured, and being forced to step down as president after winning in the country's first multiparty election in 2008.
However, MDP now holds the most power it has ever held since inception and it is because the people trust in the integrity of the party's leaders to fulfill its reform agenda and uphold its principles.