TC Sports Club's Ali 'Dhangadey' Ashfaq has received the award for best male player of the year, at the Maldives Football Awards.
Ashfaq was given the award by Football Association of Maldives (FAM) President Bassam Adil at the awards show on Friday evening.
Others who vied for the title were TC Sports Club's Ibrahim Mahudee (Feydhoo Ibbe) and Club Eagles' Rizwan Ahmed (Rizey).
Ali Ashfaq also received the Golden Boot for scoring the most goals in this season. The 33-year-old, who transferred from New Radiant to TC this year, scored a total of 42 goals this season.
Eagles' Mohamed Jailam received the award for most promising male player after giving an impressive performance and guaranteeing a spot in the Top Four for his team.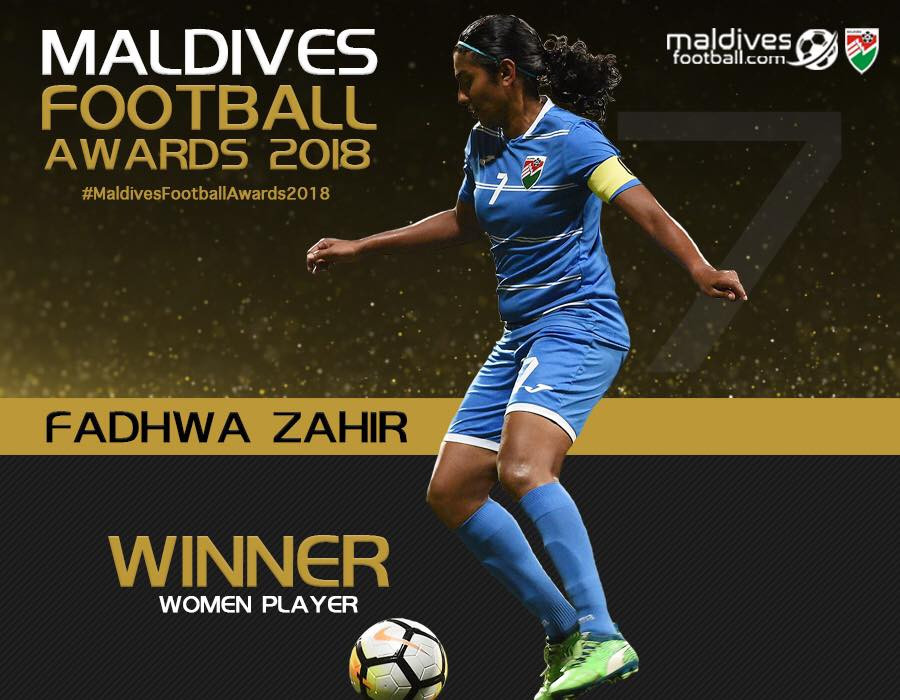 Fadhwa Zahir, the captain of the women's football team, received the award for best female player for her excellent performance at the Olympic qualifications and at the FAS Women's International Quadrangular.
Aishath Firusha, who also played in the aforementioned competitions, received the award for most promising female player.
Maziya's Cornelius Stewart received the award for best foreign player after scoring a high number of goals for the team and propelling it to the number two spot.
Kiran Kumar Limbu received the award for best goalkeeper for his efforts in helping TC win the Dhivehi Premier League.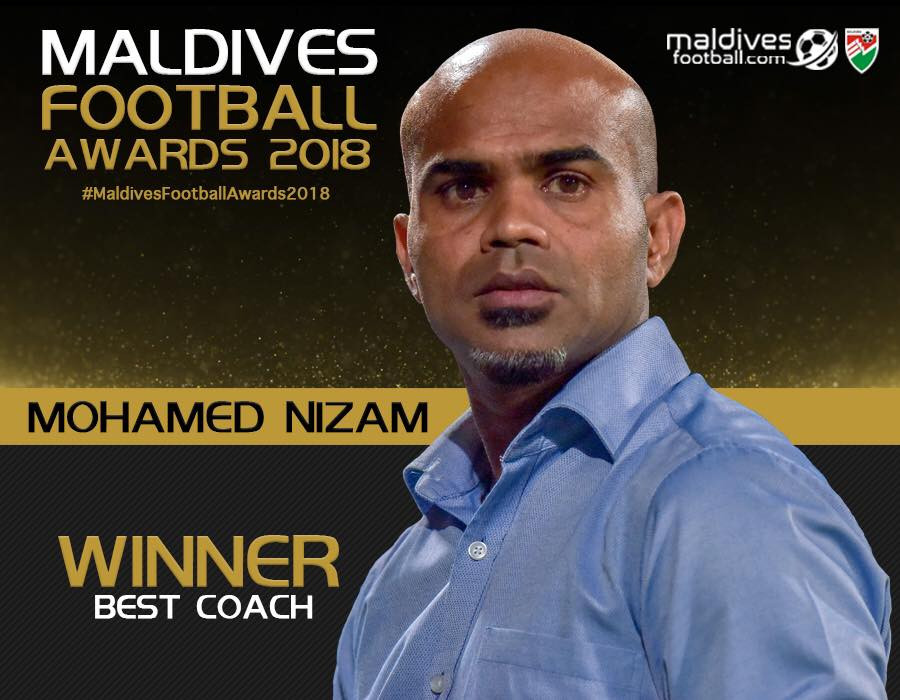 Mohamed Nizam received the award for best coach for the second time, both for coaching TC.
New Radiant's Hamza Mohamed (Hampu) received the Jooley Award for scoring an outstanding goal against Nilandhoo at the Dhivehi Premier League after passing four players. The Jooley Award is named after Marhoom Abdulla Rasheed (Jooley) who scored the first goal for Maldives in a football tournament.
The Lifetime Award was given to retired referee Malla Lhahuththu. Goalkeeper Mohamed Faisal also received an award for being the best player in this year's SAFF Championship.
Players and officials of the Maldives team that won the SAFF Championship 2008 and 2018 were given badges in honour of heir achievement.