The open campaign event held by the Joint Opposition in Sri Lanka has received a large reception.
The packed event was held on Monday afternoon at the Berjaya Hotel in Colombo with Joint Opposition presidential candidate Ibrahim Mohamed Solih and former President Mohamed Nasheed.
This is the first time that Solih met with the self-exiled opposition leader since being elected as the presidential candidate of the opposition coalition parties. Solih was elected at Maldivian Democratic Party (MDP)'s congress in June after party leader Nasheed relinquished the MDP ticket following the Elections Commission's refusal to allow him to run in the election, citing his prison conviction.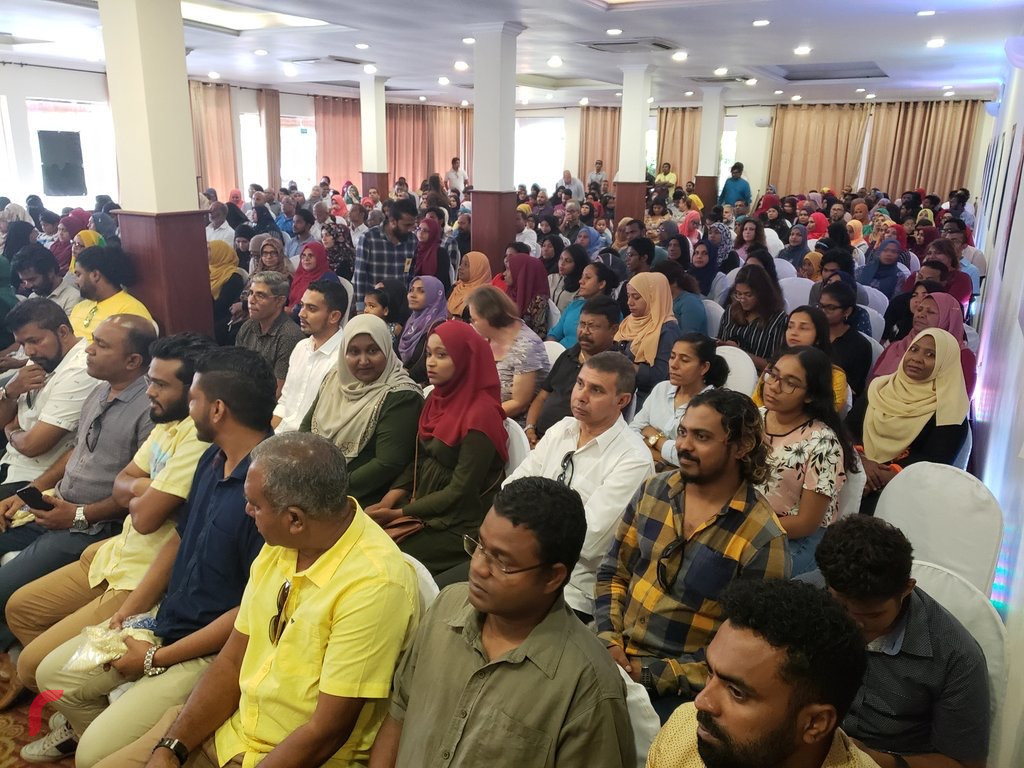 Solih and Nasheed were greeted at Berjaya Hotel by former foreign minister Ahmed Naseem and campaign coordinator in Sri Lanka Mohamed Thoriq. A crowd of supporters were also present to shake their hands.
One female attendant said she was delighted to see Solih and Nasheed together and that it confirmed that Nasheed is still working for the people.