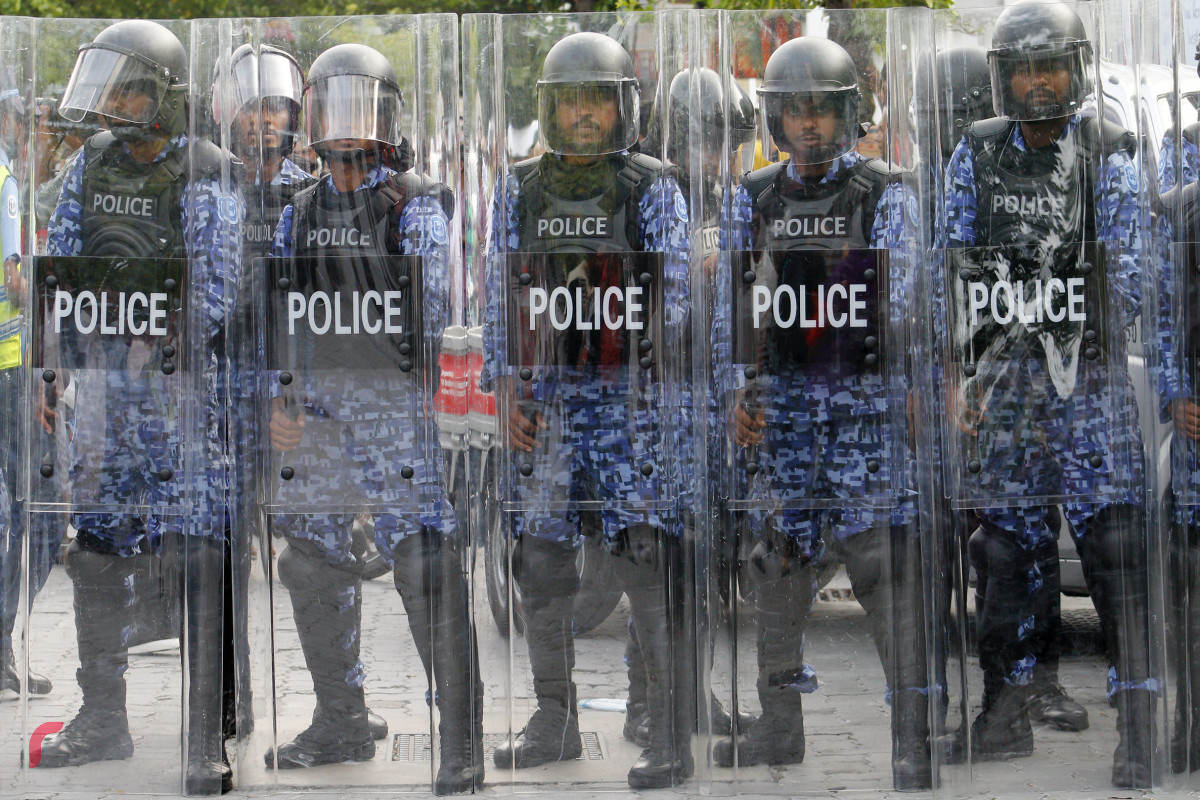 The police claimed that the gathering cannot be perceived as that of a peaceful one and that they will take measures to not let the gathering go down.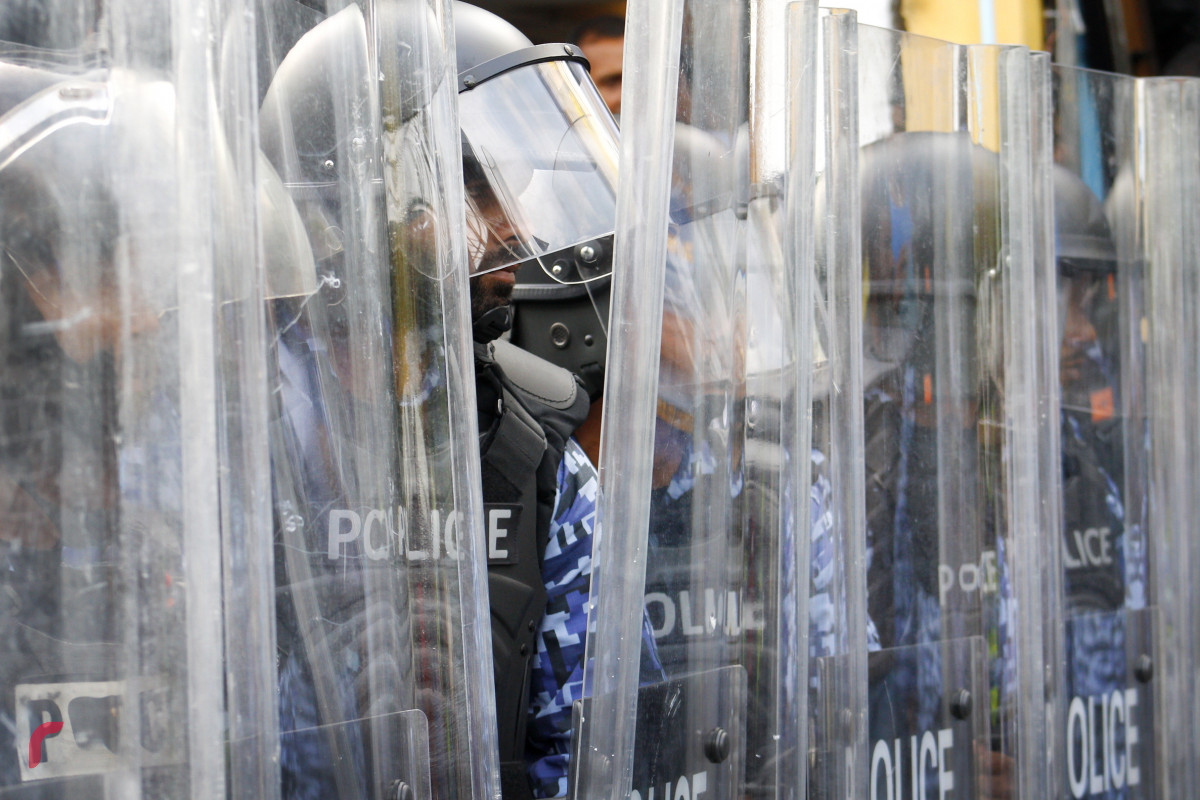 Armed with shields, police formed ranks infront of MDP Haruge where opposition continued their protest calling for the implementation of the supreme court order.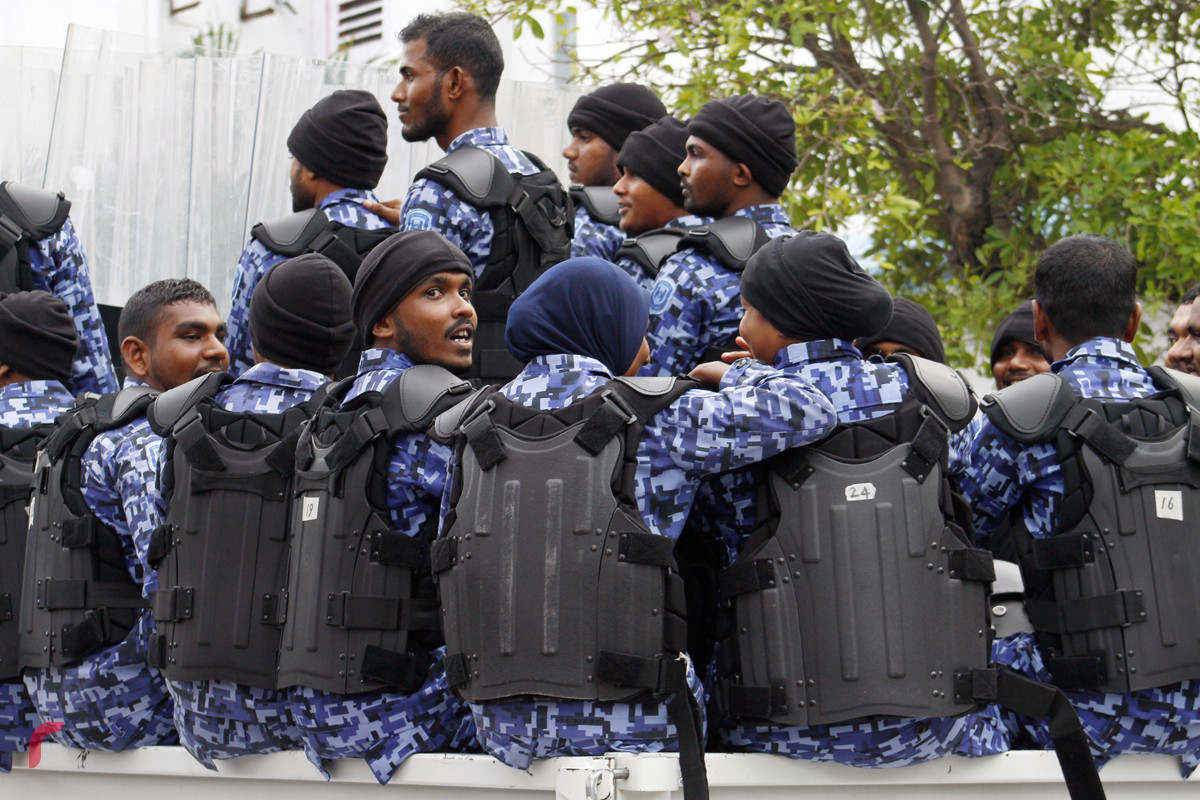 Maldives Police Service (MPS) had previously announced that they do not believe that Friday's rally would be a peaceful one and would take action.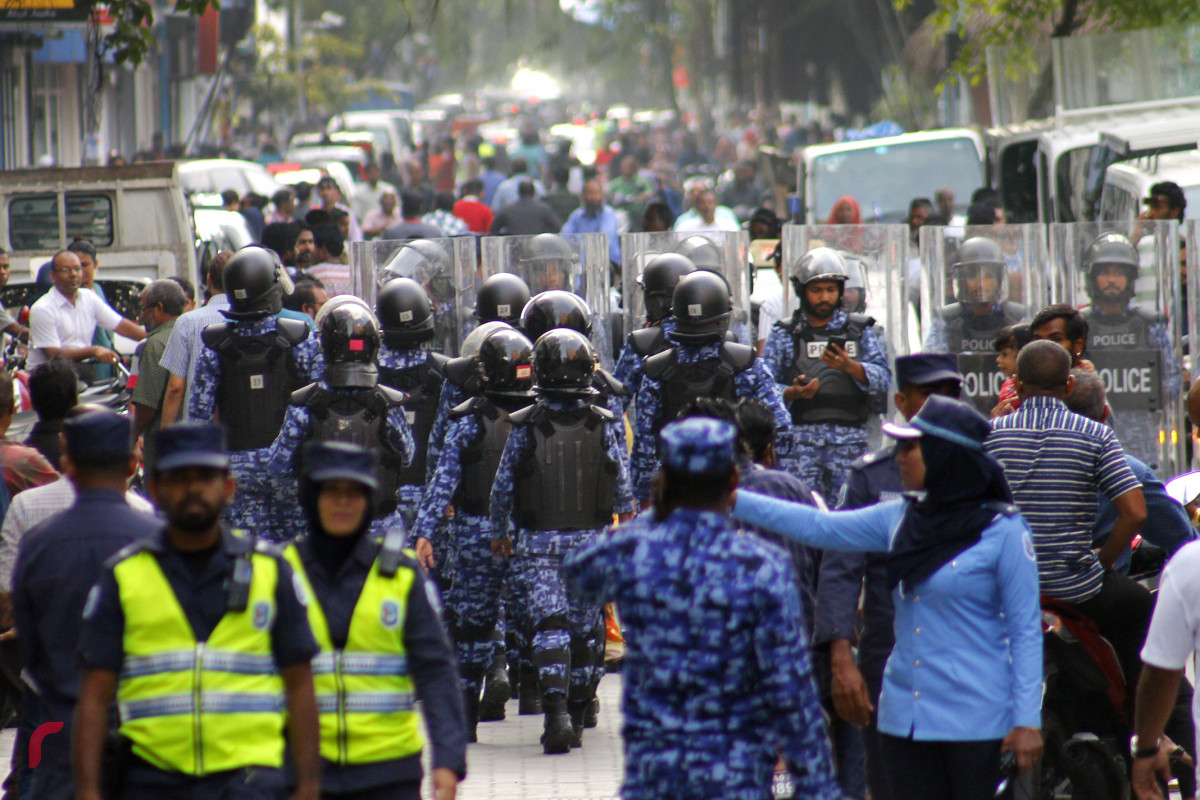 The protest which began in the evening today was halted by the police and the protesters were been evacuated from the area.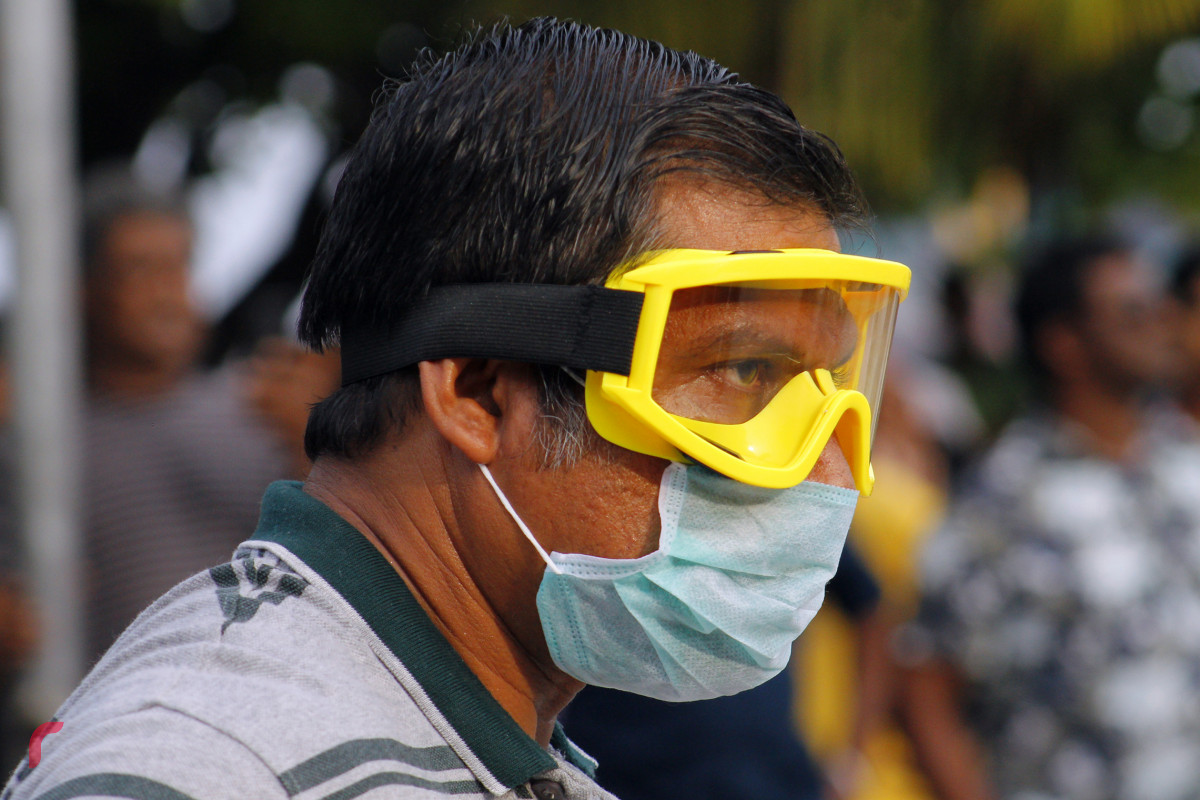 Man wearing a mask and safety goggles to protect himself from Maldives Police during the protest that was held today in Male' City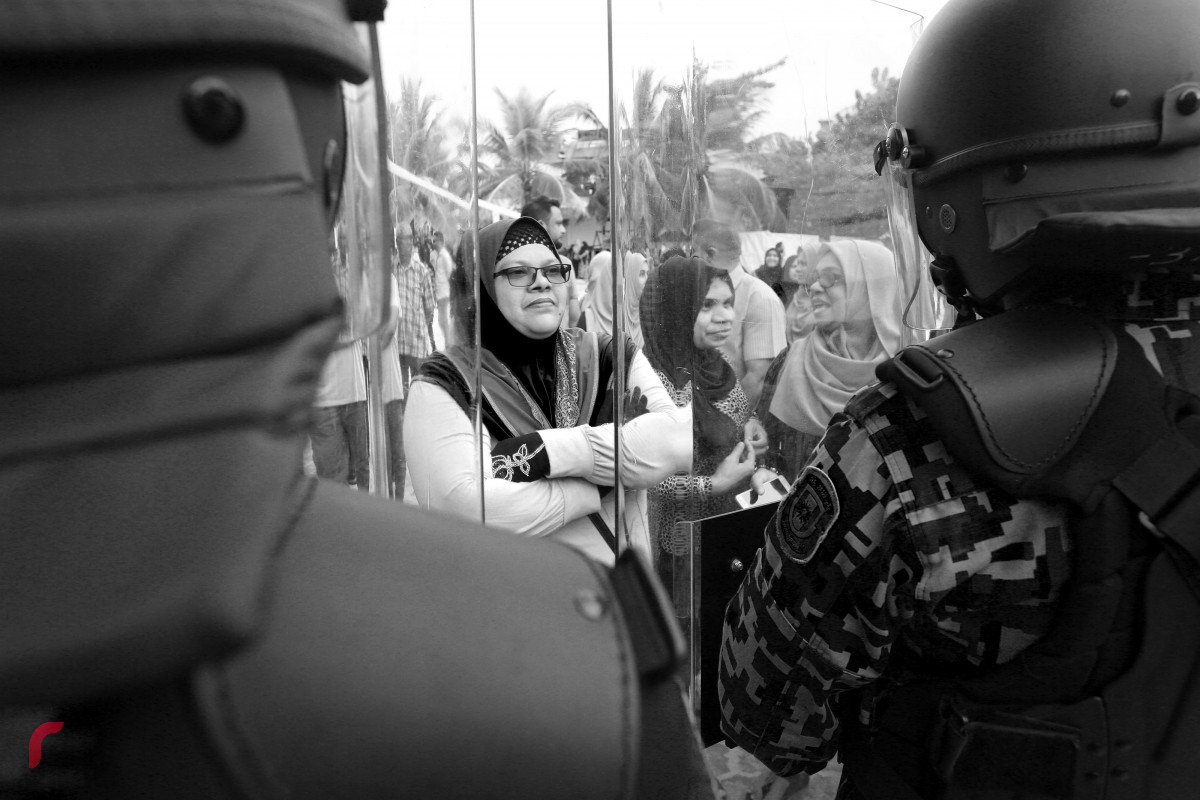 The opposition has stated that the gathering that the political parties are holding are not significant rather a "warm up" for what's coming.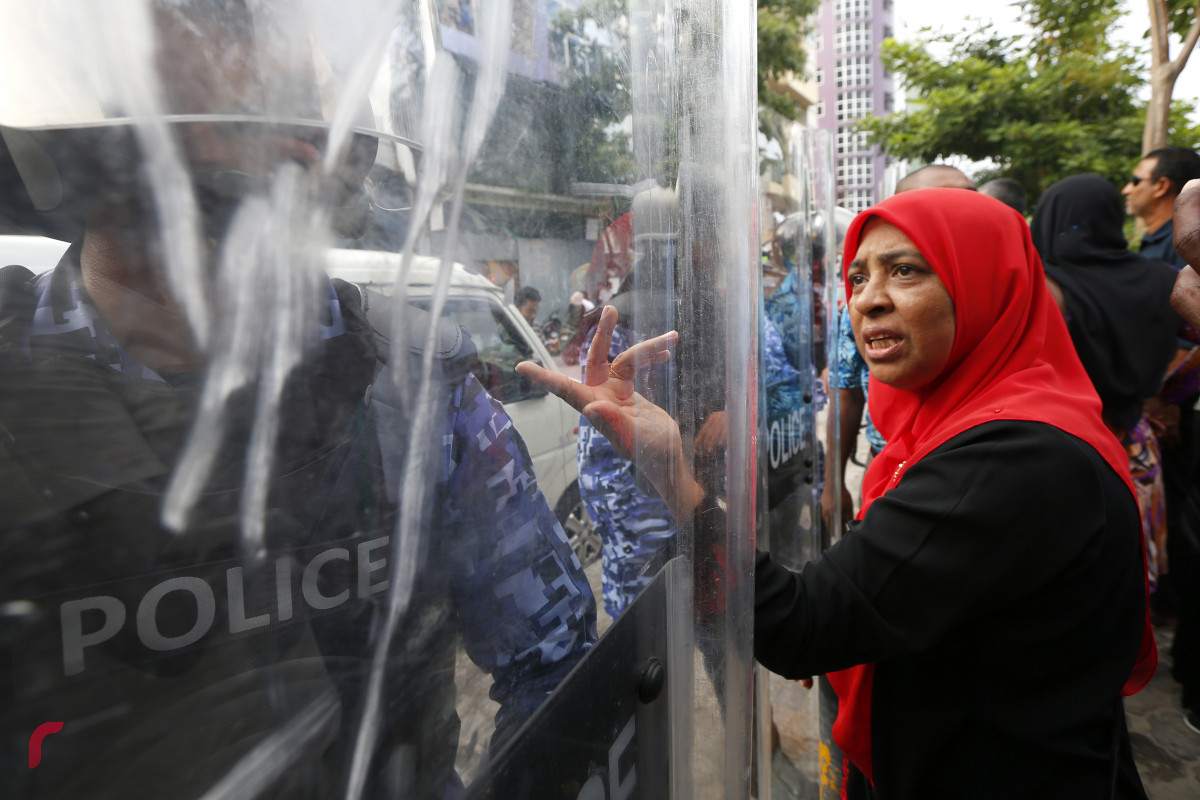 The opposition insists that they haven't yet brought an end to their protest and that the protest will reconvene within a short period of time.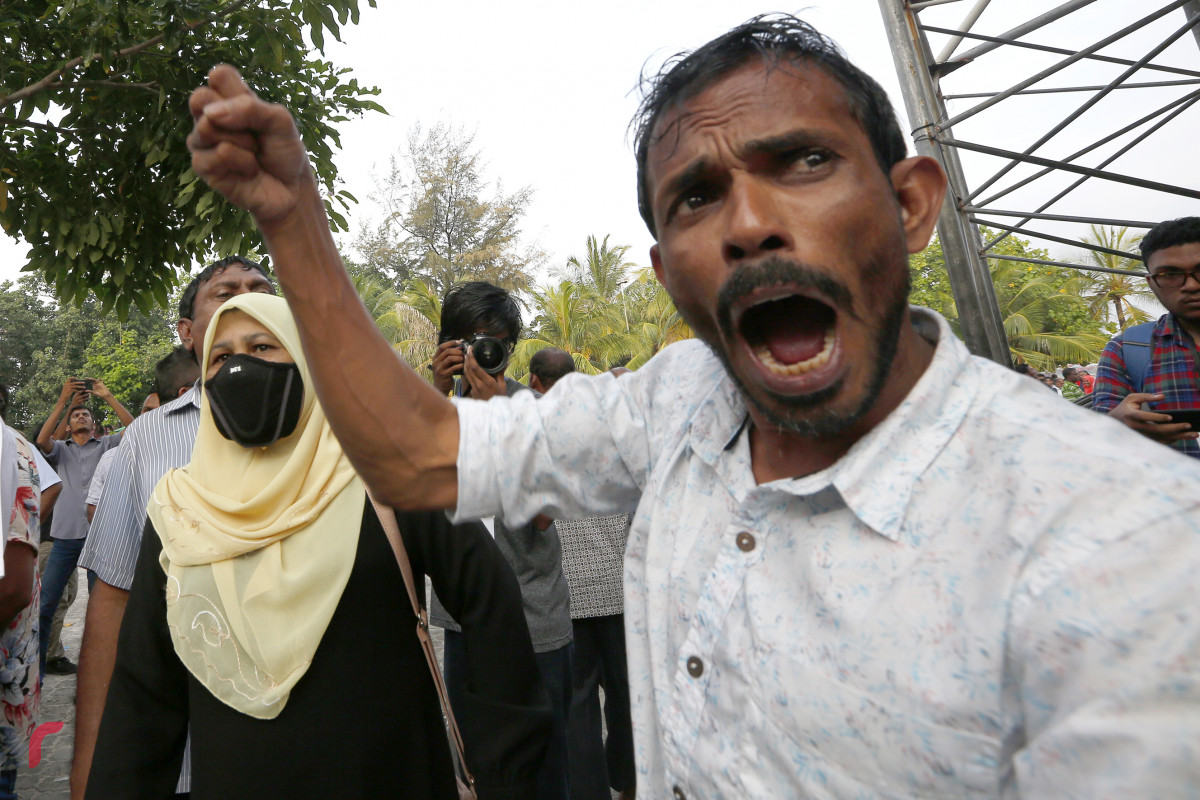 The joint opposition called on all its supporters to take part in Friday's rally, which took take place in various other islands including Addu City and Hinnaavaru of Lhaviyani atoll.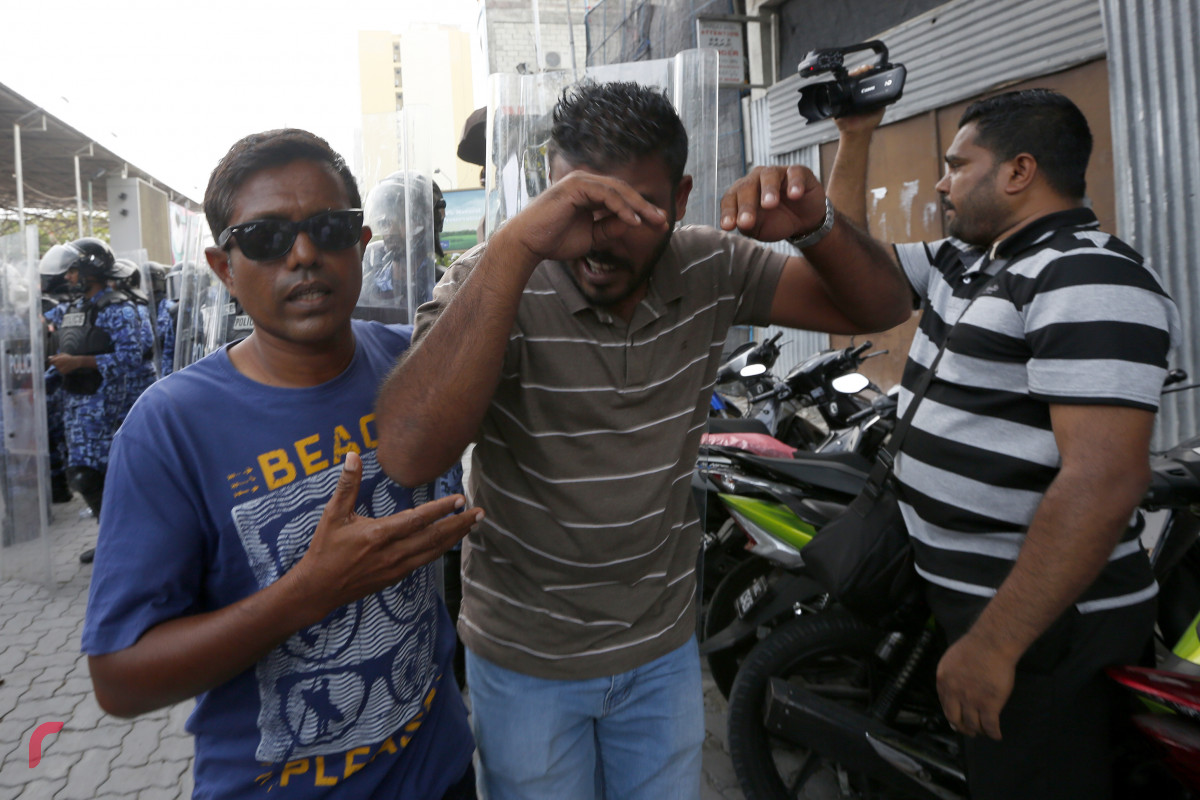 The police continued to restrict protesters. Many protesters including the media sustained injuries due to being pepper sprayed by the police.