MPs forcibly removed from parliament
12 MPs who the Elections Commission (EC) ruled had been dismissed from their seats last year, were reinstated by a Supreme Court ruling on February 1. After the court ruling, the government declared a state of emergency and have cancelled the parliament sessions.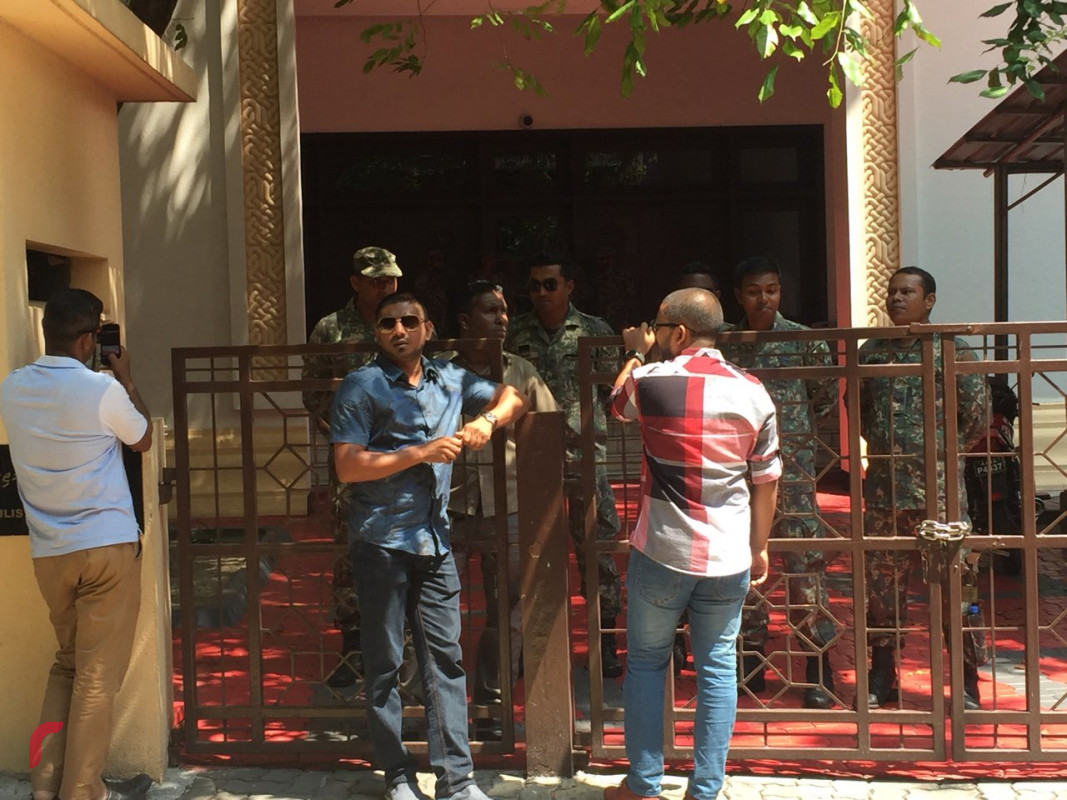 Opposition MPs tried to enter the parliament building to get information on why sessions have been postponed. This year's inauguration sitting was postponed citing security concerns.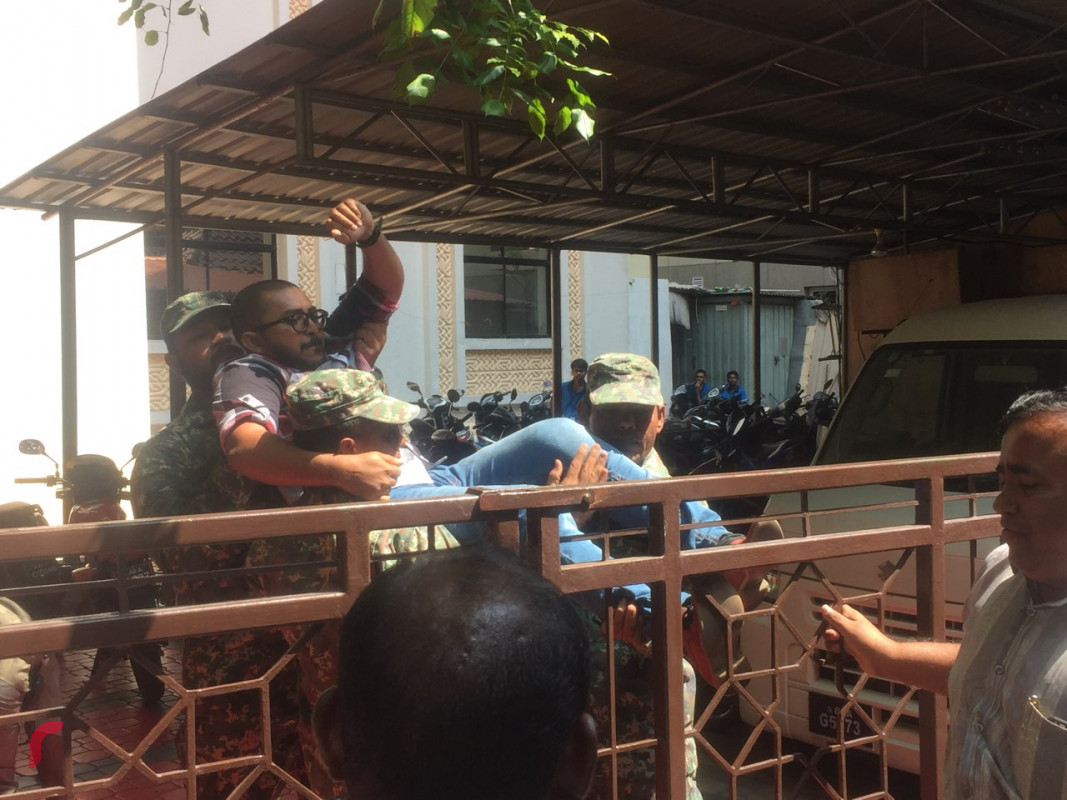 After declaring the state of emergency, the government has postponed sessions indefinitely. Since February 13, some MPs have been trying to enter the parliament building to find out when sessions would begin. But military guards have been throwing them out.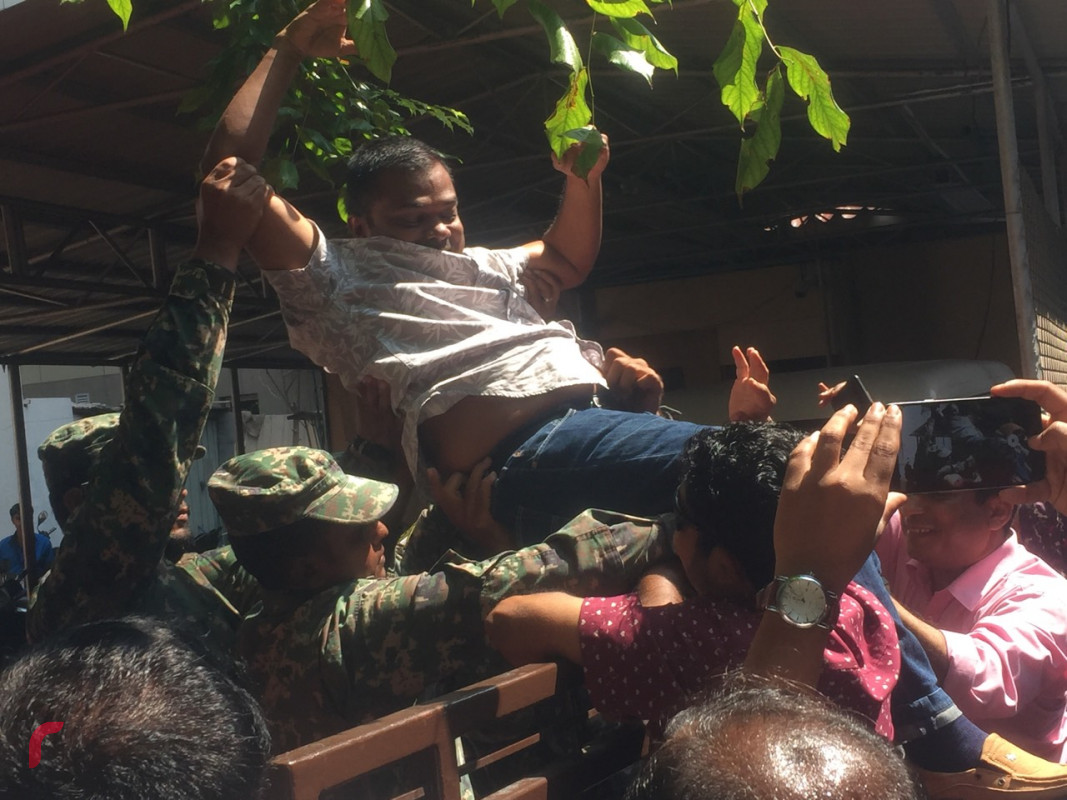 Lawmakers and the public at the scene voiced outrage over military guards carrying and throwing out MPs from the parliament courtyard, over the metal gates.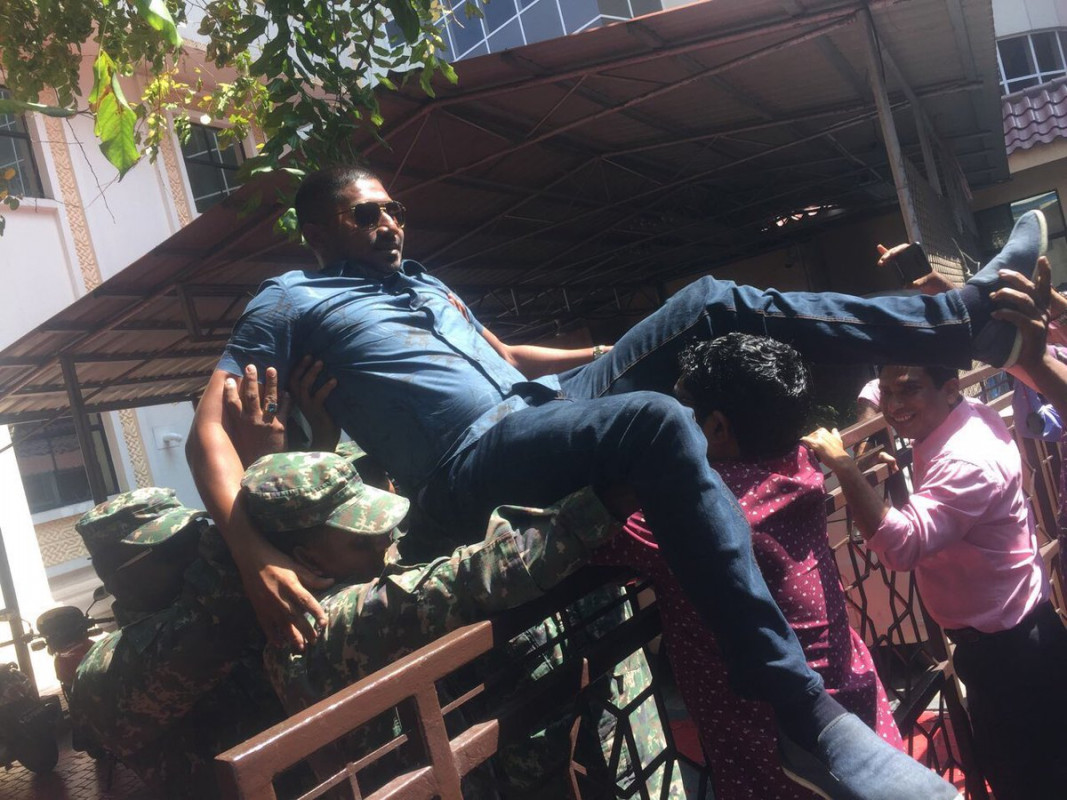 While the MPs managed to climb over the gate and into the courtyard, officers in combat uniform blocked them from entering the building.